The United Croats of Canada are delighted to invite you as a potential financial sponsor of the annual Croatia Days celebration. An extensive amount of work goes into hosting this event each year, we appreciate all of our many dedicated volunteers and sponsors.
The United Croats of Canada offers high visibility for its sponsors before, during, and after Croatia Days.
Your company will be featured in our program for over 3,000 people to see during Croatia Days.
All proceeds go towards support of Croatia Days, scholarships, and allows us to host this event every year.
All sponsorship contributions will receive a donation receipt for tax purposes.
SPONSORSHIP LEVELS & BENEFITS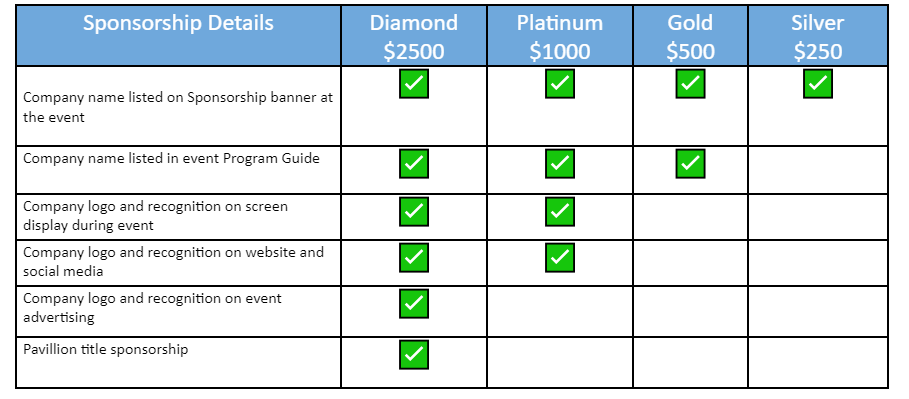 ---
We're accepting donations of all denominations and appreciate all the support
Feel free to contact us with any questions croatiadays@croatiancentre.com
Click the button below to Sponsor the event!
---
---
Cheques can be mailed or dropped of at the Croatian Centre
Make cheques payable to:
C.O. United Croats of Canada
Croatian Cultural Centre 3250 Commercial Dr, Vancouver, BC V5N 4E4
---
Sponsors who choose the Diamond and/or Platinum level sponsorship will have their company logo included in various advertising and promotion.
---
Once your sponsorship contribution has been received, send a PDF file of your company logo to: croatiadays@croatiancentre.com
---
Deadline to submit sponsorship is May 31st, 2023
THANK YOU TO OUR SPONSORS