Croatian Language Classes
Learn To Speak Croatian . . . at the Croatian Cultural CentreTake these highly interactive, lively language classesand have fun while learning to speak Croatian.
The Course will be taught by our wonderful instructor, Mrs. Katarina Tomas, who is a native Croatian speaker and holds a University Degree in Croatian Language and Literature.Spring Classes will begin Tuesday, March 28th at 7pm.If you have any questions regarding the course please email Mrs. Katarina Tomas:tecajhrvj@hotmail.com We look forward to seeing you all there!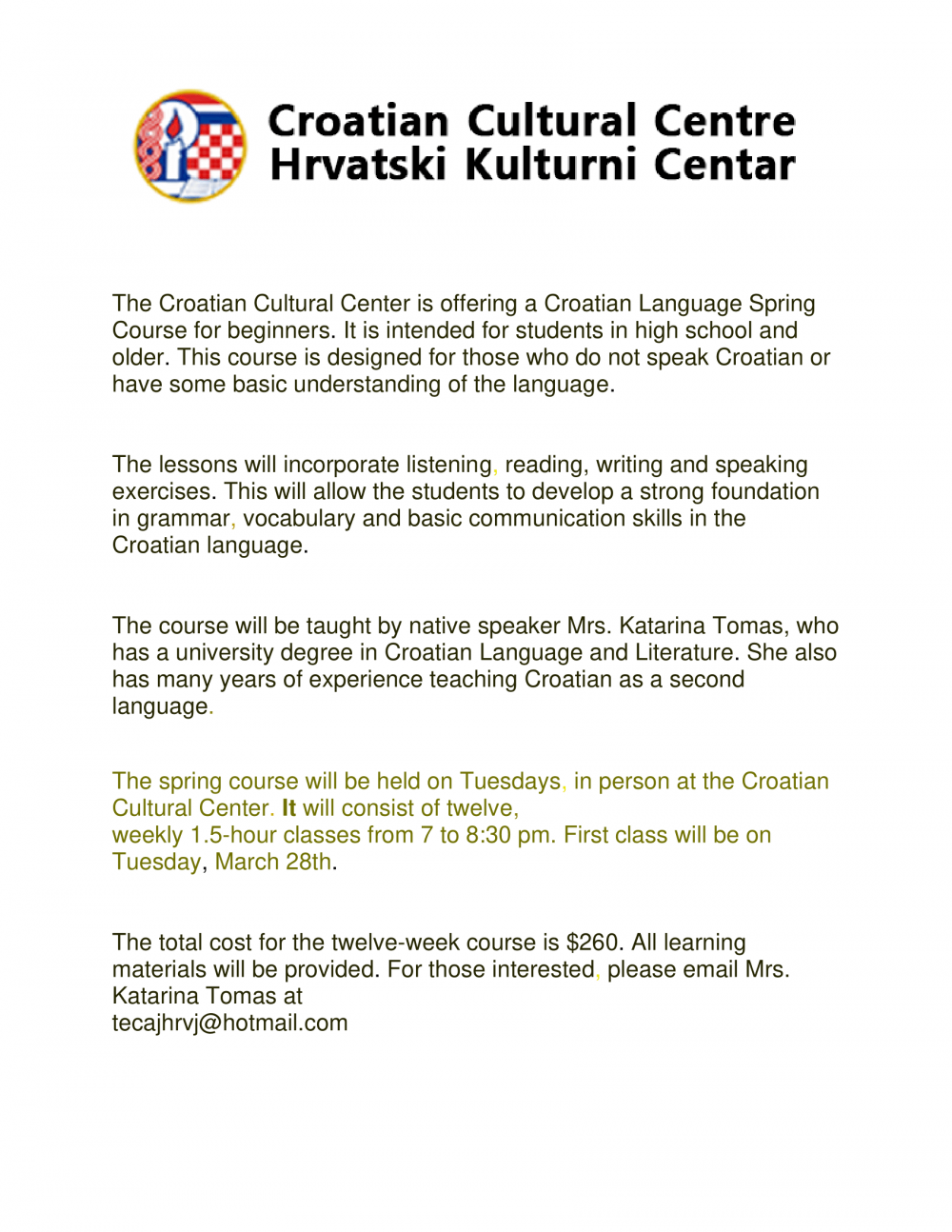 Interested in learning?
Fill out our form below!